Selling your house is a multi-layer process that can feel overwhelming, especially when you're preparing for your upcoming move.
There are a lot of things to do before you list your house for sale so that when you add your house to the real estate market, you can sell quickly and for a high return on investment.
Here are six steps to selling.
Step One: Hire the Best Agent
There's no better resource available to you when selling your house than your real estate agent. Your agent walks you through every step of the process, including pricing, staging, showings and offers, and the closing process.
Your goal is to find a seller's agent who specializes in selling houses that are similar to yours, who is familiar with your community, communicates effectively, and makes you feel both comfortable and confident moving forward with your real estate transaction.
Put together a list of questions relating to recent sales, average sales price, average close time, contract details, communication methods, marketing strategies, and other pertinent information.
Interview multiple agents to find one with whom you feel compatible and who you know will best represent you in selling your house quickly and for the best possible price.
Step Two: Make Sure the House is Fit to Sell
Before you list your house for sale, you've got to make sure that the structure is sound, free of pests, and that all the major elements of the property – heating and air, electrical, plumbing, roof, foundation, and other major components.
Not only is it the best practice to sell a house in its best condition, but an inspector will also come in to assess those same points, and if problems are revealed, you could find yourself in a pickle.
You'll either have to invest in making repairs before closing, give the buyers a discount so that they can fix the issues, or, if the problems are insurmountable, the buyer can back out of the contract.
Your house is also going to be appraised, which is another good reason to make sure it's in its best condition.
There are quick, simple, and fairly inexpensive things you can do, such as replacing window and door screens, caulking the windows, power washing the exterior, replacing light switches and electrical socket covers, doorknobs and locks, and other small upgrades that can substantially increase the estimate provided by the appraiser, and the perceived value to the buyers.
Step Three: Price Your House Competitively
There's no harm in wanting to get the highest price for your house for sale, but if you price too high with the idea that you can lower the price later, you may shoot yourself in the foot.
The longer a house is for sale, and the more times the price is dropped, the more suspicious buyers become. They wonder what's wrong with it and why it hasn't sold.
On the contrary, if you price too low, buyers will either wonder why it's so cheap, or someone will buy it fast, but you'll lose money for sure.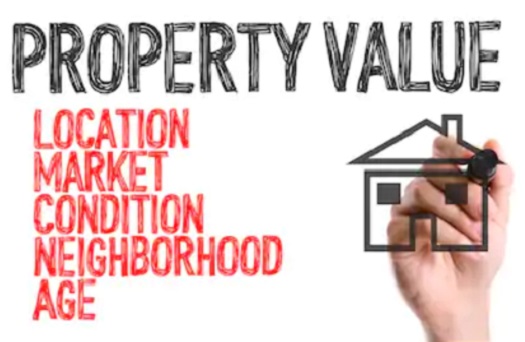 Your agent will help you price your house to sell. He or she will use a comprehensive market analysis, which is a report that shows data about recently sold homes in your community that are similar to yours in size and style.
This information is important because it lays out clearly what buyers are willing to pay for a house like yours in your area. This, in part, is what determines the current market value.
Another element in determining fair market value is whether the current trends are in favor of buyers, known as a buyers' market, or if it's a time when sellers are having success.
A buyers' market means that there are a lot of houses to choose from, and not a whole lot of people house-hunting. This lack of buyers reduces home values. On the other hand, when there are only a few houses and a lot of buyers, home values increase.
Step Four: Stage Your House for Sale
Staging is another part of getting your house in its best condition for showings. To stage a house means to remove clutter, pack away personal items, deep-clean, and accessorize.
When you stage your home, you're getting it ready to show to potential buyers, and you're also getting a step ahead in preparing for your own upcoming move.
Begin by decluttering. Tackle just one room at a time, and get rid of anything you no longer want or need, and take the opportunity to clear out any trash, loose paperwork, photographs, etc.
Once you've removed the things you won't be taking with you, it's time to depersonalize by packing away your personal belongings. Buyers may feel awkward surrounded by your sentimentals, and, in some cases, may be offended by something they see, such as political or religious items.
Also, store away any bulky pieces of furniture that you won't need before your move, such as china cabinets, hutches, or over-stuffed chairs. These items can make a house look smaller, darker, and less welcoming.
Cleaning is critical. Clean sells. Check everything from baseboards to ceiling fans, under sinks, behind trash cans, and everything in between.
Don't forget outside! Curb appeal is the first impact your property can make on a potential buyer. Make sure your yard is well-manicured, free of toys, hoses, or lawn furniture, and consider planting a few fresh flowers near the entryway.
You can accentuate your space by adding fresh flowers, live plants, bowls of fruit, candles, and other neutral but complementary accessories.
Step Five: Showings and Offers
With recent changes and advancements in technology, there are better, safer ways to show your home.
Use high-quality photographs and video to create a virtual tour of your property. You can do this yourself; your agent can help you, or you can hire a professional video company that uses drones to include footage of your neighborhood.
Your agent can harness the power of social media by hosting live open houses where viewers can interact and ask questions – either in group feeds or private showings.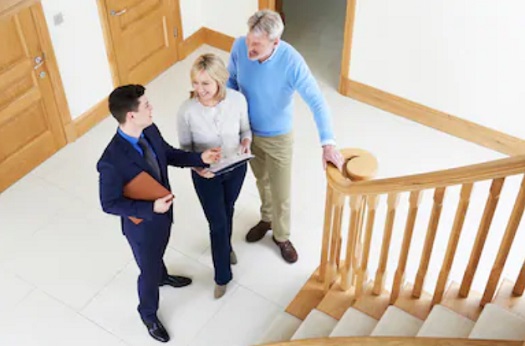 Only allow pre-approved buyers into your home for in-person viewings, which not only aids you in your sale but also reduces the amount of foot traffic in your home.
Ask your agent about other safe ways to show your home to potential buyers.
Your agent will present you with each offer, which can be done in-person or via conference call like Zoom. The agent will help you review and understand the offers and any contingencies so that you can make a well-educated decision on which offer to choose.
Step Six: The Closing Process
The closing process is when the house is appraised and inspected, the title is checked for holds, the lender processes the paperwork, and other essential components are completed.
Your agent can help you arrange to have your home appraised and inspected safely by granting access to your home to service providers, allowing you to be elsewhere during their procedures.
The closing meeting can also be held in-person or digitally, also by conference call. By the date of closing, you should have all of your belongings removed from the property, as you'll be turning over the keys to the new owners.
Have Questions? Ask The Market Team!
Your real estate agent is the best source of information about the local community and real estate topics. Give The Market Team / Keller Williams Realty Covina a call today at 626-388-5518 to learn more about local areas, discuss selling a house, or tour available homes for sale.
Summary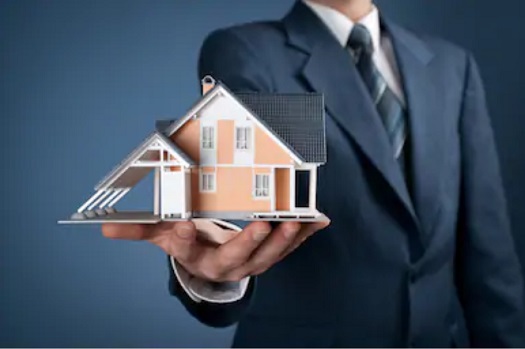 Article Name
6 Steps to Selling a Home
Description
Selling your house is a multi-layer process that can feel overwhelming, especially when you're preparing for your upcoming move.
Author