Qualifying for a home mortgage loan is one of the first things you should do when you're ready to pull the trigger on the search for your dream home. There are essential things to do before applying for your loan, and some of them could take years in the making.
Primarily, aside from saving the funds that you'll need to buy a house, there are things on which you'll want to focus at least two years before you apply with a lender. Here are some things to know and do before and during your home mortgage application process.
Know What Kind of Loan You Need
A home mortgage loan is money you borrow from a lender to finance the purchase of a pre-existing or new-construction home.
There are different types of home mortgage loans available to buyers. An FHA loan is backed by the government for qualified applicants who may have compromised credit or need assistance with their down payment.
Another type of loan is a VA loan designed for active and retired military members and their families. In most cases, a VA loan can eliminate your down payment and potentially lower closing costs.
Not all lenders offer FHA or VA loans, so it's important to ask before you apply.
The most common type of home mortgage loan is a conventional loan, which is offered by banks and mortgage brokers.
Saving Money for a Home Purchase
A conventional home mortgage loan requires that you put down a twenty percent deposit of the amount that you're borrowing. If you plan to buy a property for $250,000, the twenty percent deposit would be $50,000. Some loans, such as FHA and VA loans, may help reduce or eliminate closing costs.
Many first-time buyers aren't aware that they'll also have to pay closing costs of around two to eight percent, usually around five percent. To prepare, you'd need to save an additional $12,500. Closing costs are a cash-out-of-pocket expense.
However, some lenders may agree to envelop your closing costs into your loan, but at a much higher interest rate. In other words, you'll pay interest on that money for the life of your loan, generally 30 years.
Another expense to consider is an earnest money deposit, which is one to three percent of the home's sales price, submitted when you make your offer. That means that you'll also need another $5,000 cash.
Think, too, about your moving expenses, furniture, or things you'll need for your home, and a nest egg for emergencies. You don't want a case of buyer's remorse because you created a situation where you're house poor.
Managing Your Money During Your Home Loan Application
At least two years before your home purchase, avoid financing anything like cars or furniture, opening new credit accounts, taking out loans, or co-signing for anything. Each of those things affects both your credit score and your debt-to-income ratio.
Don't change banks before or during your application process. Lenders like to see that your money is stable, "resting" in the same place for a considerable amount of time. Maintaining a long-term bank account adds stability to your financial structure.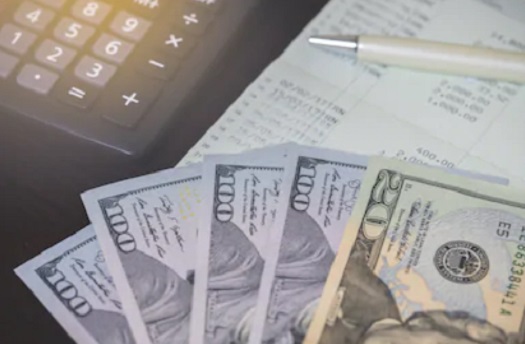 Another thing to watch is making any large deposits, other than your paychecks, or withdrawals during the actual application process, typically anything above $500.
Your loan approval is based on your financial conditions when you applied. The bank expects that information to be the same. If there are discrepancies, you'll have to explain, or in the worst-case scenario, lose the loan mid-way through your transaction.
Maintain a Good Employment History
One of the first things a bank or mortgage broker will consider when processing your loan application is your employment history. Lenders like to see that your source of income is steady and reliable.
Employment history of two years or more is best. A good employment history ensures the lender that you'll be able to make your mortgage payments.
Don't be Late on Bills and Rectify Collections
You'll disclose all of your financials to your lender, so if you've been late on credit card bills, car payments, loan payments, or utilities, those are red flags that could prevent you from getting approved. The same is true with payday loans.
Any outstanding collection accounts will also hinder your progress. If you have any debts to credit collectors, pay those off and save your record of payment.
Credit Score and Debt-to-Income Ratio
Your credit score, which should be 620 or higher, is determined by how many open credit accounts you have, the percentage of credit used, and how well you've made your payments. You can lose credit points by allowing businesses to run your credit report, which is also a sign of financing a major purchase, so avoid having your credit run until after you close on your house.
You can improve upon your credit by paying down the amount that you owe or by paying accounts off completely, but it's best not to close the accounts altogether.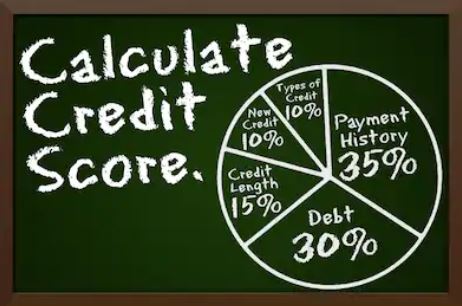 Keeping the accounts open indicates that you have ample available credit and that you've not maxed out your cards, which determines, in part, your debt-to-income ratio. Closing an account reduces your amount of available credit, which could prove damaging.
Your DTI, or debt-to-income ratio, is the total of all of your monthly expenses divided by the total amount of your monthly debt. For best chances of approval and potentially a lower interest rate, your DTI should be at 36 percent or lower, or up to 43 percent at the highest.
Have Your Paperwork in Order
You'll have to prove all sources of income, including investments, and provide documentation of all of your expenses. These documents include tax returns, bank statements, pay stubs, credit card statements, and any other income or expense verification.
Your lender will have a timeline for you to follow, so pausing the process to gather and organize your paperwork isn't in your best interest. Have these things in order before you apply.
Shop Lenders for Best Rates
You may be surprised to learn the significant differences in terms, conditions, and rates between lenders. When you've prepared financially, have an established work history, a healthy credit score, and your debt-to-income ratio is low, you're empowered and may be able to negotiate lower rates with your financial institution.
One of the biggest factors differentiating one lender from another is the estimated closing costs. When you ask a lender about pre-qualification, they'll provide you with an estimated statement of closing costs. You'll discover, upon investigation, that the lender fees and costs associated with processing your loan make up the majority of your closing costs.
Compare at least three lenders so that you can determine which has the best rates, and don't be afraid to ask, based on your findings, for lower closing costs.
Trust Your Real Estate Agent
Your real estate agent is a wealth of information, especially regarding financing a home mortgage. Your agent may also have a preferred lender they trust and are happy to refer you to.
Conclusion
If you're not prepared, you may find that the home mortgage application process is stressful and frustrating.
But if you know what's coming and prepare in advance, you can breeze through the process and get one step closer to homeownership.
Have Questions? Ask The Market Team!
Your real estate agent is the best source of information about the local community and real estate topics. Give The Market Team / Keller Williams Realty Covina a call today at 626-388-5518 to learn more about local areas, discuss selling a house, or tour available homes for sale.
Summary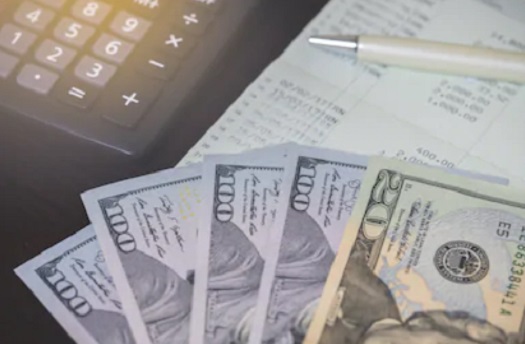 Article Name
Qualifying for a Home Mortgage Loan
Description
Qualifying for a home mortgage loan is one of the first things you should do when you're ready to pull the trigger on the search for your dream home. There are essential things to do before applying for your loan, and some of them could take years in the making.
Author