If you're buying your first house, you're probably excited, nervous, and perhaps even a bit stressed. Residential real estate is among the biggest investments people make in a lifetime.
Buying a house isn't a quick and easy process, but with a bit of foresight and the right real estate agent, you'll have a guide on the journey who can aid you with every step of the process. Here are six steps to buying.
Step One: Hire the Right Agent
A real estate agent will help you from the beginning to the end of your real estate transaction, from recommending lenders to helping you find homes that match your criteria and budget. They'll help you draft and submit a competitive offer, negotiate terms, and walk you through the closing process.
It's essential to research and interview real estate agents before signing a contract.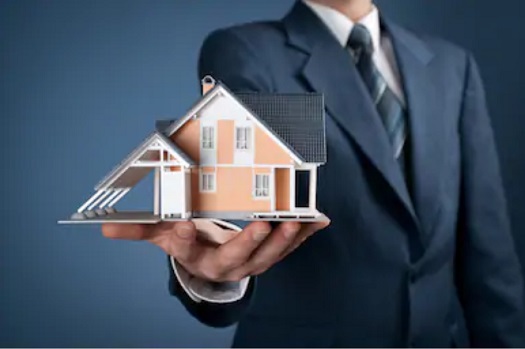 Start by asking family, friends, and associates if they have a real estate agent they'd refer to you.
You can also take your search to Google and social media to ask for recommendations and check out ratings and read reviews.
Make a list of questions to ask, primarily about the agent's recent sales history, average sales price, the average length of time to close, what their contract entails, and other questions you may have on your mind.
Interview at least three agents to gather pertinent information about their experience and get a feel for their personality. You want to choose an agent who makes you feel comfortable. You'll work with your agent closely for a while, so you must be confident about moving forward.
Step Two: The Money You'll Need to Buy a Home
For a conventional home mortgage loan, buyers are typically required to pay a twenty percent down payment. That means that if you're buying a $200,000 home, your down payment is $40,000.
Some loans, such as FHA loans and VA loans, can reduce or eliminate closing costs for those who qualify.
When you submit an offer on the house, you also have to submit an earnest money deposit, between one and three percent of the sales price, to prove to the lender and the seller that you're serious about buying. On a $200,000 home at two percent, your earnest money deposit is an additional $4,000.
Closing costs are another hefty expense that many first-time buyers aren't necessarily prepared for. The term closing costs envelops all of the expenses associated with your transaction, including lending fees, property taxes, homeowner's insurance, appraisals, inspections, filing fees, and more.
You can expect to pay somewhere between two and eight percent for closing costs – usually around the five percent mark. Closing costs on that same property, estimated at five percent, are $10,000.
Between the down payment, earnest money deposit, and closing costs on a $200,00 house would be roughly $54,000. And it's all cash-out-of-pocket.
Make sure you're ready financially to commit to your home purchase.
Step Three: Documentation and Paperwork
When you apply for your home mortgage loan, you must provide substantial documentation to verify every source of income and expense that you have. You'll need copies of your pay stubs, bank statements, tax returns, credit card statements, and any other assets or debts.
The longer it takes you to get your paperwork in order, the more drawn out the loan application process will be. If you have your ducks all in a row, you can expedite your approval.
Step Four: Get Pre-Approved for Your Home Loan
Many first-time buyers make the understandable mistake of shopping for houses before they've been pre-approved for a home mortgage loan. This is the same idea as trying to run before you walk.
If you're not pre-approved, you don't know for sure if you'll qualify, won't know your budget, and may lose against competing pre-approved offers.
Pre-approval does many things for you. When you've got a letter from the bank saying you're empowered to buy, you precisely know your home-buying budget.
You'll save time between making your offer and closing on the house because you've got the lengthy loan process out of the way.
Even better, sellers tend to lean toward buyers who are ready, willing, and able to buy. It's not uncommon for some buyers to submit an offer with a contingency that they'll buy if they get approved, but that gives no guarantee to the seller. In fact, it raises a red flag that the deal could potentially fall through.
Step Five: House-Hunting and Offers
When you know how much your loan will be, you're able to talk with your agent about what's available at that price point.
Location is one of the determining factors in a home's value. If it's near parks, good schools, restaurants, shopping, public transportation, and other conveniences, it's going to come at a premium. The farther out you explore from the heart of the city, the less expensive properties are.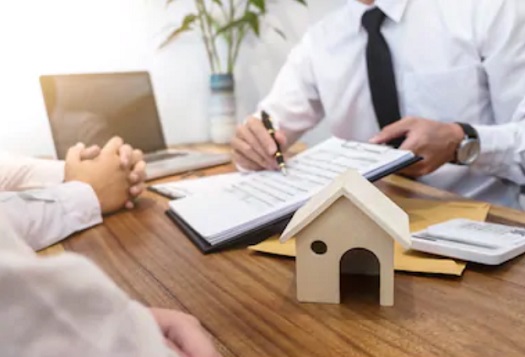 Many buyers have dreamed up visions of spacious homes with open floor plans, wood floors, granite countertops, and other fine finishes for their home. It's not always possible to have a prime location, ample square footage, and fine finishes. You may have to choose.
Your real estate agent can help you refine your wish list so that you can find the perfect house at the right price point so you can make an offer.
Your agent will advise but not tell you, what a reasonable offer is on a property, and what contingencies might or might not work. If the seller accepts, then you're well on your way. However, if the seller pushes for a counteroffer, or there are competing offers, your agent will represent you in those negotiations.
Step Six: The Closing Process
When the seller accepts your offer, the lender who financed your loan requires that you have the house inspected and appraised. Your agent will help you navigate those waters and refer service providers.
The appraisal ensures the bank that the house is worth its sales price. An appraiser uses a comprehensive market analysis (a report of recently sold homes in your area, as well as their sales prices) and then physically inspects the property to see how well it has weathered and what condition it's in.
The inspection looks for anything faulty with the plumbing, electrical, roofing, foundation, heating and air, and other major elements of the property.
If the appraisal or inspection presents issues, you can either negotiate with the seller to fix the problems, make repairs yourself, or, if need be, cancel the contract and go back to square one.
There's also a title check and transfer, proving that there are no liens or holds against the home.
When all of the necessary steps are completed, you'll meet with the real estate agents, escrow agent, and other involved professionals at what's called the closing table. The closing meeting is also when you'll pay your closing costs, sign documents, and receive the keys to your new home.
Ask your real estate agent about other things you should know before buying your first house.
Have Questions? Ask The Market Team!
Your real estate agent is the best source of information about the local community and real estate topics. Give The Market Team / Keller Williams Realty Covina a call today at 626-388-5518 to learn more about local areas, discuss selling a house, or tour available homes for sale.
Summary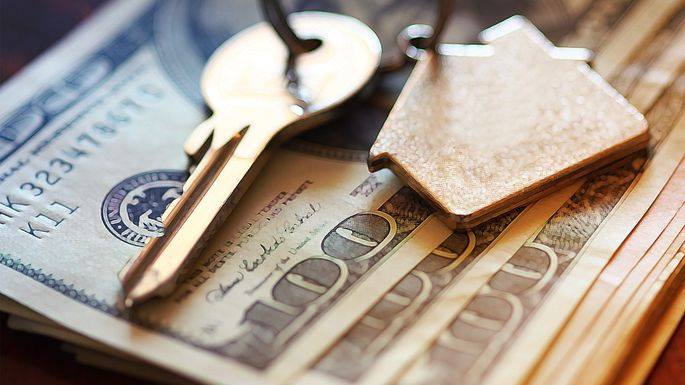 Article Name
Description
If you're buying your first house, you're probably excited, nervous, and perhaps even a bit stressed. Residential real estate is among the biggest investments people make in a lifetime.
Author