Situated on the line that separates Los Angeles from Orange County, tucked beneath the San Gabriel Valley and Central L.A., hugging the South Bay on the west, is an area known as the Gateway Cities region in southern California.
In the southeast portion of Los Angeles County, the Gateway Cities region encompasses 27 cities, including Long Beach, which dips its toes into the Pacific Ocean.
It's most recognized for the Port of Long Beach and Los Angeles for cargo transport, amounting to millions of containers each month. Trucking and transportation lend to the strength of the economy, as does manufacturing such items as automotive parts, food products, furniture, textiles, and more. 
In addition to the industrial and commercial properties, the Gateway Cities region is comprised mostly of single-family homes that range from small and modest to sprawling luxurious waterfront properties, offering a range of lifestyles.
Things to do in Southeast Los Angeles County
The Gateway Cities are chock full of things to do, including shopping, dining, golf, salons and spas, family fun centers, escape game rooms, amusement parks, and more, so there's something for everyone, regardless of age or interests.
The Gateway Cities are infused with art and culture as well as education, and above all – fun.
While in southeast Los Angeles County, you're in driving distance from Disneyland, Universal Studios, the Los Angeles Zoo, Warner Bros. Studio tours, Griffith Observatory, the California Science Center, the Los Angeles County Museum of Art, The Broad, and countless other noteworthy areas of interest.
The county is also enriched by a plethora of parks and trails.
Homes for Sale in Los Angeles County
Higher Education in Southeast Los Angeles County
Higher education is on the forefront in southeast Los Angeles County, with several universities, colleges, and community colleges nearby.
Colleges and universities include Biola University, California State University in Long Beach, Whittier College, and the Southern California University of Health Sciences.
Community colleges include Cerritos College, Compton College, Long Beach City College, and Rio Hondo College.
The county is also peppered with a multitude of tech and trade schools.
The Climate in Los Angeles County
California is known for its incredible weather, and Los Angeles County lends greatly to that reputation with ample sunshine, minimal rain, no snow, and comfortable temperatures year-round.
Whereas the country averages 205 days of sun per year, Los Angeles County enjoys 283 days of sunshine and blue skies, with summer temperatures staying far below 100 at an average of just 84 degrees.
The county also receives considerably less rain than the national average at just 16 inches compared to the U.S. average of more than twice as much rain at 38 inches, spread over just 23 days per year with measurable precipitation.
Winters are also moderate, with temperatures well above freezing at a cozy 46 degrees.
Transportation in Southeast Los Angeles County
Los Angeles County has an extensive public transportation network that spreads through nearly every corner of the county, including the southeast portion.
The area offers subways, light rail, buses, and shuttles, as well as curb-to-curb service from rideshare companies such as Uber and Lyft.
Many of the residents of southeast Los Angeles County choose to walk, bike, or carpool.
There are two airports conveniently located in the southeast portion of the county, including Long Beach Airport and Los Angeles International Airport.
Living in Los Angeles County
While only two million people live in the southeast area of Los Angeles County, the area is home to over ten million residents. The county spans a total of 4061 square miles of land and an additional 691.5 square miles of water, ideal for outdoor recreation. The Gateway Cities claim about 203 square miles of the county.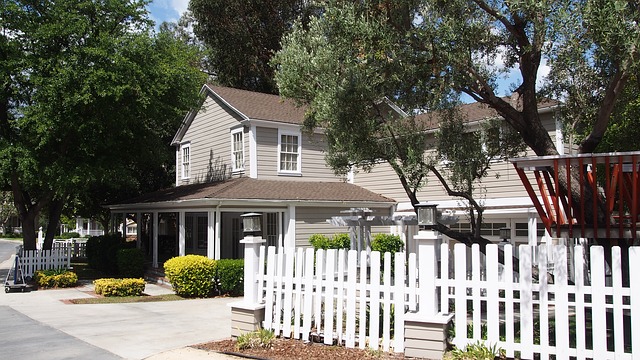 The Los Angeles County median household income is $65,006, although the southeast portion is edging Orange County, where the median income per household is $86,217. Comparatively, the state's median household income is $71,805.
Single-family homes in southeast Los Angeles County hold median values of around $588,700, whereas the Orange County median home value is $679,400. In comparison, California's median home value is estimated at $509,400.
Conclusion
Southeast Los Angeles County is a bustling, ethnically diverse, urban community of hard-working, highly educated residents. 
With one of the greatest cargo ports in the country, heavy manufacturing, trucking, and other thriving industries, the economy in the county is strong.
With its major cities like L.A. and Long Beach, there are ample opportunities for indoor or outdoor recreation and entertainment – from lazy days on the beach to vibrant nightlife.
When you're thinking about buying a house in Los Angeles County in California, consider the Gateway Cities region.
Have Questions? Ask The Market Team!
Your real estate agent is the best source of information about the local community and real estate topics. Give The Market Team / Keller Williams Realty Covina a call today at 626-388-5518 to learn more about local areas, discuss selling a house, or tour available homes for sale.